The last month was filled with lots of activity on the Player development side. Therefore we decided to publish the first bugfix release. The compatibility should have significantly increased compared to 0.2.
What is new for users?
One of the more exciting features is the automatic encoding detection. This basicly means that you don't have to set the encoding manually (via Encoding option in RPG_RT.ini) for games that are not from your region. In our tests we couldn't find any games where the detection fails, but the manual setting is still supported. This also resolves a problem with the wave dash (~) in japanese games which was mapped to the wrong unicode character. (#258)
Lots of movement related issues were resolved:
Fixes for the event interpreter:
Improvements to Image handling: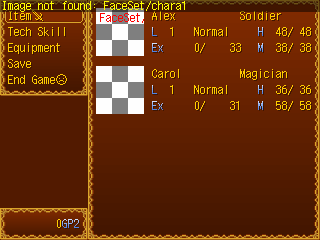 Improvements to Audio handling:
Our Font got full Cyrillic and Latin Extended A to cover all Central and Eastern European languages (#245)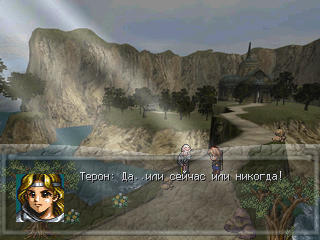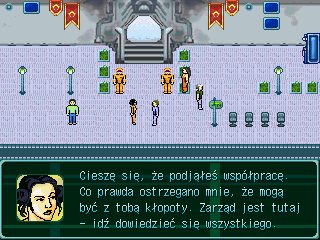 Messages:
Skills that change switches were implemented. (#274)
Allow creation of Monsters without graphics (#125)
The Menu scene got some bugfixes:
Map and Battle transitions are supported now and the default transition speed was adjusted.
The Title scene window position was fixed, the opening animation speed adjusted and HideTitle command is supported now (#49)
Our FileFinder supports files in subdirectories now (this isn't officially supported by the RPG Maker editor but somehow works in RPG_RT). Yen and Won are supported as folder seperators now (same issue as for message commands) (#259)
Handling of the RTP was improved:
The Android port was updated. Get it from the Play Store or get the APK from our download section.
The Wii port had outdated libraries and wasn't completly working anymore. User carstene1ns was so kind to update them for us.
The on screen console supports linebreaks now (#256).
The command line interface got a new argument –start-party option to overwrite starting party members and the Player was crashing for arguments requiring values when no value was passed (#259).
The Linux distribution Mageia provides now a RPMs for the Player (maintained by Akien). Note that there are also AUR packages for Arch Linux since a longer time (maintained by carstene1ns).
What is new for developers?
The Player got an experimental double resolution mode. (#249)
Our jenkins system supports now building of pull requests. This allows faster reviewing of new code contributons if they work correctly on our major platforms.
We were mentioned in the Press
The japanese website Gigazine posted a very detailed tutorial about correctly configuring our Android port. The related tweet was retwetted more then 300 times. Thanks for this great article!
Our project got a page in the magazine "Advanced RPG Maker: Issue 3" on rpgmaker.net.
Somebody mentioned us on Hackernews which resulted in a small discussion.
Shoutouts to that japanese person who recommends our Android Player over Neko RPGXP and Choco R2k Player (another RPG2k/2k3 interpreter) because it doesn't want internet permission and is not from a korean developer.