After some months, here is a new maintenance release of the RPG Maker 2000/2003 game interpreter. This release has been focused on bugfixes though it adds some new features.
What is new for users?
Hangul support for Korean games. Before this release, all games using Korean characters were unreadable. The Baekmuk Gulim font glyphs have been added to cover them (#336). Nobody of the team speaks Korean, however we want to support all games possible written in any language.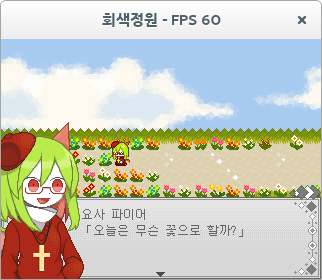 There is also initial work to add missing Traditional Chinese glyphs, designed by Dmytro Kushnariov (#359)
Fixed major bug regressions introduced in previous releases:
Fixed picture rotation (position and initial angle) (#310)
Implemented rest (fade out and fade in) in the inn (#313)
Fixed Battle related features:
Maps and tile related:
Messages: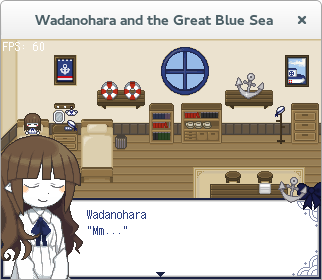 Multiple fixes and implementations in the event interpreter:
Fixes to menu related issues:
Added Keypad 0 as Cancel button (#301)
Added MIDI support in OpenAL backend (#308)
Improved loading performance for some games by avoiding recursive folder mapping when not needed (#326)
Building: Patches for SDL and SDL_mixer were backported from Hg for Windows and Android to fix audio and wave issues (#353)
liblcf: Fixed various crashes when loading invalid data size blocks from some games (#120, #121)
Android: Added external gamepad device support.
What is new for developers?
Added code documentation generation option (Doxygen) to Autotools build (#323)